WELCOME TO THE COLOR WORKS INC.
Family-Owned Auto Repair & Restoration Shop in Los Lunas, NM
Since 1973, family-owned and operated The Color Works Inc. has proudly served customers with high-quality auto repair and restoration services at a fair price. Whether you have gotten in an accident, your car needs a tune-up, or you have a classic vehicle you want to look and drive like new, our team in Los Lunas, NM has the experience and expertise to get the job done.
Many of our restored vehicles now reside in museums all over the world, as well as with celebrities and our everyday clients. In addition, we offer collision and mechanical repair as well as customization.
If you have been in an accident, choose The Color Works Inc. in Los Lunas, NM for collision repair.
For diagnostics, fluid services & alignment & suspension repairs, choose The Color Works Inc.
Our record-setting restorations on vintage & classic vehicles can be found around the world.
About Us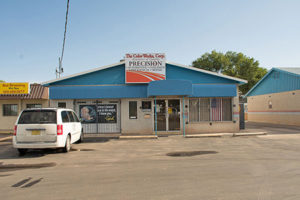 In 1973, Chuck and Joyce Rumschlag founded The Color Works Inc. as a restoration and specialty services company, and it has thus far won many awards in the industry for these services. Our work has been displayed in public and in private collections all over the world.
We then began offering repair services, per demand of our customers. In 2004, we built a facility for collision repair next to the shop to better serve you. We always use state-of-the-art equipment and supplies to protect you, your family and your vehicle.
Our staff includes ASE master technicians, we have been part of I-CAR's Gold Class since 1998, and we won Farmer's Shop of the Year. We are dedicated to safety and craftsmanship, as well as getting you back on the road as soon as possible. That's why we collaborate with insurance agencies to bring you our Direct Repair Program for speedy, efficient repairs.
If you would like to schedule an appointment, or for more information, contact us today at 505-865-6863.
We look forward to working with you.