Direct Repair Program
Quicker Repairs in Los Lunas, NM
The Direct Repair Program through The Color Works Inc. in Los Lunas, NM helps customers receive quicker repairs at the high standard we are known for. Because of our standing as the best repair and restoration shop in Valencia County, we work with several insurance agencies to provide an expedited claims process. Through electronic estimating, measuring and alignments and digital imagery, we can offer lifetime warranties so customers can rest assured the work done on their vehicle will last for a long time.
What standards must be met to become a Certified Repair Facility?
To become a Certified Repair Facility, you must have qualified, trained technicians. All of the repair technicians at The Color Works Inc. are I-CAR trained, and our refinish technician is I-CAR and DuPont certified. Our on-site mechanic is certified through ASE. With our trained technicians, you can be sure your vehicle will be restored to its condition before your accident using factory standards and methods, which in turn increases your car's value. Our technicians are educated on the most updated information for each vehicle so we can make the correct repairs.
Why should I choose The Color Works to repair my vehicle?
We have been in business since 1973 and at our current location since 1982. Besides an occasional newspaper advertisement, we receive all of our business from "word of mouth" from satisfied customers.
Does the Color Works accept referrals from insurance companies?
We work with several insurance agencies as a Certified Repair Facility, and we will also work with claims from any other insurance companies.
Hagerty Direct Repair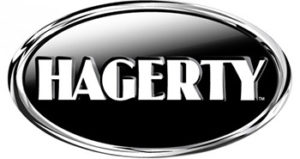 Colorworks is a Certified Direct Repair facility for Hagerty insurance customers.  Ask your agent about having Colorworks repair your classic vehicle. Referrals accepted.
For both collision and mechanical repairs, choose the trusted experts at The Color Works Inc. To schedule an appointment, contact us today at 505-865-6863.